How is Pine Tree Power Different?
Pine Tree Power is a grassroots coalition with members all the way from Fort Kent to Kittery. We are fighting for a utility that is owned and run by Mainers, for Mainers. By voting out CMP and Versant, we will bring back local control, save money, and reduce outages. It's time to build power we can trust.
Our campaign was spearheaded by six pioneering Mainers who applied to the Secretary of State to circulate a petition for a citizen initiative asking voters whether to replace Maine's two investor-owned corporate utilities, Central Maine Power and Versant, with a new nonprofit consumer-owned utility called the Pine Tree Power Company. If you would like to learn more about Our Power, the nonprofit supporting the Pine Tree Power campaign, head to their website.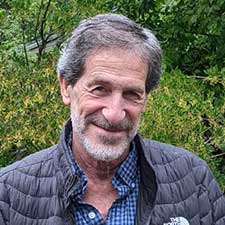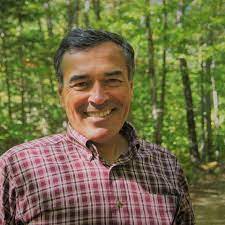 Senator Rick Bennett of Oxford was the lead Senate sponsor of LD 1708. He has served in the Maine Legislature for 15 years in both the Senate and House, including as Senate President. Sen. Bennett currently serves on the Appropriations and Financial Affairs Committee and the Government Oversight Committee. He is currently President and CEO of ValueEdge Advisors and has served on the boards of Maine Conservation Voters, Maine Heritage Policy Center, and Hebron Academy. As a business leader, he has directed or helped the turnarounds of several Maine enterprises including GWI and Quoddy. He received his B.A. with honors from Harvard University in 1986 and his M.B.A. from the University of Southern Maine in 2000.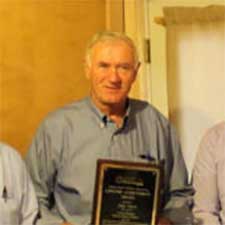 John Clark is the former General Manager of Houlton Water Company, a capacity he served in for 33 years. He is a recipient of Maine Water Utilities Association's Lifetime Achievement Award, and past President of the Northern Maine Independent System Administrator, past President of the Dirigo Electric Cooperative, and past President of the Northeast Public Power Association. He studied engineering at Maine Maritime Academy and business and engineering at Northeastern University, a background that complemented his career in utility operations.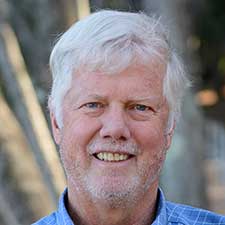 Bill Dunn is a consultant based in Yarmouth with over 50 years of experience in the electricity industry and has advised clients of all utility ownership types (i.e., public, private, local and federal) worldwide (25+ countries) and throughout the US. He specializes in electricity market design and implementation, ancillary services, utility and power pool/market operations, inter-utility coordination, contractual power supply arrangements, and transmission access and pricing.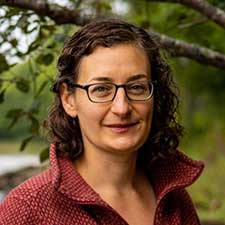 Nicole Grohoski, Ellsworth
Senator Nicole Grohoski of Ellsworth is serving her first term in the Maine Senate and previously served two terms in the House, as a member of the Legislature's Energy, Utilities and Technology Committee and cosponsor of LD 1708. She is a GIS specialist and cartographer and holds a degree in environmental studies and chemistry from Middlebury College. Sen. Grohoski sponsored a first-in-the-nation law to shift the burden of managing packaging waste from taxpayers to packaging producers. She is a member of the Science and Technical Subcommittee of the Maine Climate Council and the first graduate of the Maine School of Science and Mathematics to serve in the Maine Legislature.
Pine Tree Power will outperform CMP & Versant due to one crucial difference: rather than serving shareholders, it will serve its owners... the people of Maine.
A tried and true solution
Consumer-owned utilities — where the ratepayers own the utility rather than corporate shareholders — have provided reliable electricity to U.S. customers since the 1890s. Today, about 2,900 "municipal" and "cooperative" COUs serve 91 million Americans. Some COUs are large, and others are small. Here in Maine, our 10 COUs serve 98 towns, charge their customers far less on average than Maine's investor-owned utilities CMP and Versant, and provide far more reliable service.
Mainers will choose our representatives on the Pine Tree Power board
Instead of having decisions about our energy future made by large corporations owned by the governments of Norway, Qatar, and Calgary, we will build an energy democracy where our concerns are heard
IOUs typically view customer service as an easy place to cut corners and reduce expenses, as Mainers experienced with CMP's epic and ongoing billing fiasco
Maine economist, Dr. Richard Silkman, estimates $9 billion in savings to Mainers just over 30 years
Investor-owned utilities are run to maximize profits for shareholders while consumer-owned utilities serve the interests of the ratepayers
A nonprofit consumer-owned utility can borrow at much lower rates than the profits corporate shareholders require. This cuts the total, 20-year payback of new investments by half, letting COUs charge far lower rates to their customers
As of 2018, there were just six U.S. communities whose electricity was 100% renewable (Greensburg, Kansas; Georgetown, Texas; Kodiak Island, Alaska; Rock Port, Missouri; Aspen, Colorado; and Burlington, Vermont). What do they have in common? All six have consumer-owned utilities
Among large US utilities too, COUs that are leading the way to reduce carbon emissions and combat climate change. Consumer-owned Sacramento Municipal Utility District (SMUD) is on track to eliminate all carbon emissions by 2030, while consumer-owned Los Angeles Water and Power District (LAWPD) plans to get there by 2035
CMP has actively hampered renewable energy expansion efforts in Maine, even killing a popular roof-top solar bill in 2017
Modernizing and enhancing our grid as we shift transportation and heating energy from carbon fuels to electricity requires heavy investment. Pine Tree Power has access to low-cost capital that CMP and Versant don't
Pine Tree Power will have a mandate to expand broadband access
Pine Tree Power can be a part of the solution by sharing poles with broadband providers, whereas CMP and Versant have stood in the way